Do you want a more Healthy Vibrant Body? It's time for our Fall Cleanse!

Theresa is THRILLED to be offering the Colorado Cleanse, created by Dr. John Douillard this Fall!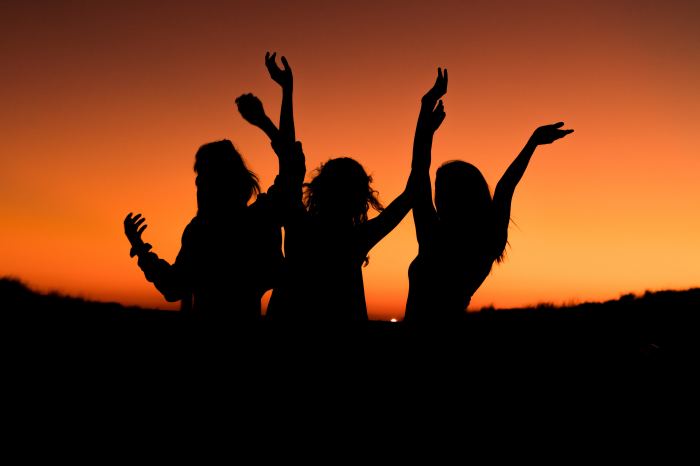 Image ©Levi Guzman/Unsplash

When: We'll be cleansing together from October 9-October 22, 2017

Why: Because it is a food cleanse where you are EATING, and because Theresa does the Colorado Cleanse and can tell you firsthand that it is life-changing!

What: The Colorado Cleanse is a 2 week at-home detox and digestive reset program, designed to help detoxify fat soluble toxins that can store for years in the fat cells. Unlike other fad cleanses, the Colorado Cleanse is rooted in sound medical science and the ancient cleansing wisdom of Ayurveda. This kitchari cleanse has been developed by Dr. Douillard through decades of clinical practice with thousands of successful cleansers, many of whom are now its biggest fans. (Like Theresa.)

More Why: Where fad cleanses emphasize extreme fasting and dangerously unbalanced diets, the Colorado Cleanse relies on a gentle, simple kitchari diet that allows the body to burn fat without hunger pains.

And where fad cleanses trigger blood sugar crashes, starvation-mode cravings and immediate binging afterwards, the Colorado Cleanse balances the blood sugar, allowing the body to enjoy the contented blissful energy of natural fat-metabolism, while you continue working and going about your daily life.

The Colorado Cleanse is unique because it repairs the body's detox and digestive channels before starting the detox. Cleansing without this preparation can move toxins from one fat cell to another, which defeats the purpose of cleansing and often manifests as stubborn digestive weakness and symptoms of lymphatic congestion.

The Colorado Cleanse is a 2 week at-home detox and digestive rejuvenation program that can be done while working and leading your regular lifestyle.

Do you want a more vibrantly healthy body in just two weeks?
Do you feel sluggish, toxic or overweight?
Have you been putting stuff into your body that makes you feel gross?
Are you concerned about the constant environmental toxins we are exposed to?
Do you want more energy and a stronger immune system?
Do you want to lose weight and reset your body to crave naturally healthy foods?
Have you changed your diet because you can't digest certain foods well, such as dairy or gluten?
Do mood swings and cravings overwhelm you?
Do you want to release old mental patterns, emotions and behaviors?
Do you want to do all of this naturally and gently, without extreme fasting or discomfort?


What does the cleanse involve?

During the 2-week Colorado Cleanse you will do a daily practice of yoga, meditation, and breathing exercises, 12 minutes of aerobic exercise, take Ayurvedic herbal formulas that support the detox process, and eat a special kitchari cleanse diet during one of the three phases:

PHASE 1 (Days 1-4)
To prepare your body to flush these toxins out of their storage sites, we will first make sure that your natural detox channels are functional by following an allergen-free whole foods diet, eating 3 specific foods each day, and taking the specified herbs. This will help:
Balance Blood Sugar and Heal Intestinal Villi: Start by stabilizing your blood sugar and healing the intestinal mucosa of your intestinal tract.
De-Stagnate the Lymphatic System: Improve the function of your lymphatic system, which drains the gut through the GALT (Gut Associated Lymphatic Tissue) where 80% of the body's immune system is housed.
Thin the Bile and Prepare to Detox: Once the detox channels of the lymph are moving, de-congest the liver and thin the bile. Adequate bile flow is critical in optimizing and maintaining the detox channels of the body.


PHASE 2 (Days 5-11)
During Phase 2, you will eat a simplified diet of nonfat kitchari, which is a specific type of rice and beans prepared in a way that helps heal the digestion. You will also be drinking increasing amounts of ghee each morning, performing an ancient Ayurvedic process called "Oleation". You will close Phase 2 with a gentle laxative therapy on day 11.
Reset Fat Metabolism, Flush the Liver and Detox Toxic Fat: Once the liver and bile are functioning better, cleanse the toxic chemicals that are stored in the fat cells.
Self-Inquiry Exercises to help release old emotions, patterns, habits and behaviors that store in the fat cells.


PHASE 3 (Days 12-14)
After the kitchari cleanse diet during Phase 2, you will return to the Phase 1 diet and add a Digestive Reset Protocol to boost your digestive fire.
Reset Digestive Strength: After the cleanse, reset your upper digestive strength, which is the most common cause of digestive distress.


Support
You will be completely supported every step of the way via group phone calls, daily emails, and an online group forum.

After the Cleanse
You will continue taking your herbal formulas for a few more weeks. In addition, we recommend that you follow a seasonal, whole foods diet, which you will naturally have the craving for now.

Success Stories
First, let me say that MY OWN success with this cleanse is what made me want to offer it to all of you!

So many things amazed me about the cleanse. The first is that is is a cleanse based on a clear understanding of the body and its functions based in science. The second is that tt's not about suffering, fasting, or denial, but it is about working with your own body and nature's rhythms to create better health.

I always eat pretty healthy, but the added practices and disciplines involved made all the difference. The tangible results were obvious – I lost weight and my skin and eyes were clearer. There was not one ounce of cellulite left on my body at the end. I felt so much lighter, energetically, and had so much more energy (though not at first). The initial tiredness didn't last because I listened to what my body was asking for and it felt really good to be taking the time to take care of myself.

After the cleanse, I was (and still am) able to digest foods that I had not been able to digest before. MY digestion is much more regular and efficient, and I feel the freedom that comes with that. I have kept some of the practices alive in my day-to-day routine, and my energy level has stayed high, no matter how demanding my days are.

It was so helpful to do this as a group cleanse. The information and support made me much more aware of what was happening in my body, and I stayed much more motivated to stick to it until the ends.

-Theresa Venezia, founder Healthy Vibrant You

I felt an improvement in the way I feel about myself. I felt like pounds were melting away. It was a surprising accomplishment since I don't do well with diets. It was surprising to see results in such a short time. The most valuable thing that I learned was to be patient and forgiving of myself and be okay with what I can do today. -Rosalie C.

I lost 12 pounds, and lost inches on my waistline and face/neck. I have more energy and have not needed to rely on caffeine. It was difficult, but achievable with perseverance and the group support helped a lot. It was well worth it. —Paul M.


Click here to schedule your 15-minute call with Theresa to figure out if this cleanse is right for you.