Abundance has been a hot topic in the spiritual and self-help community for many years now. However, there is still a stigma (or two) around fully embracing it. I cringe when I hear spiritual or thought leaders say things like, "I want to create abundance, and I am not just talking about money."
By saying things like this, we, as thought leaders are just feeding into it. OF COURSE you are talking about money! You are bringing in all of the other things like Love, work, and health to soften that fact.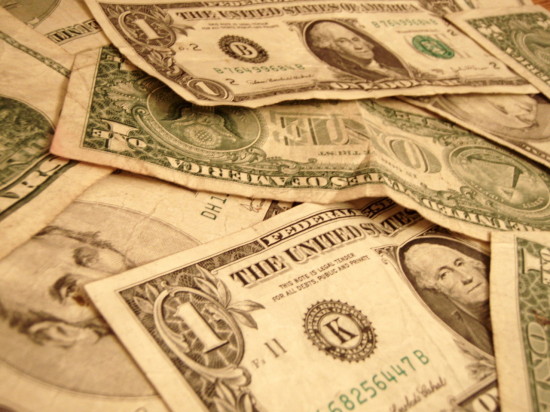 © Juddson Vance/freeimages.com



Simple truth: Money (in all of it's forms) is the currency of the planet right now. Generations ago, being paid in grain and chickens was ok, but that is just not the case for most of us now. In the same way, being paid via exchange of services very rarely works out. It's just the way it is.
There is nothing wrong with money—or with wanting it. Sayings like, "Money is the root of all evil" have created a stigma that runs very deeply in our DNA. Money itself has never been the problem. However, the weakness of humans in the face of it and the things they do in the name of it are sometimes less-than-admirable. This has never been money's fault, so stop blaming it.
Here are 3 ways to welcome money in your own life:
1. Accept the fact that abundance is not just for other people.
We are all equal. So many people can spout the principles of abundance, but don't fully believe (with 100% of their being) that this can actually work for them. This just makes it a nice theory.
Think of an amount of money you would like to have and what you might do with it. Daydream, and when you do, don't just think. FEEL what it is like to have the money and be able to do those things with it. You need to get to a place where you feel the belief in every cell of your body.
2. Spend a little more than you normally would for something.
Now, I am not necessarily talking about buying a house or a car and saying, "Universe will provide the payments." I am talking about spending a little more on yourself than you normally would. This sends the message to the Universe that you are loosening your grip on the outflow, which allows the inflow to be more free, as well. Flow needs to be unimpeded in all directions.
When resistance comes up, as undoubtedly it will, remind yourself, "I am worth it," and feel the resistance start to fade, little by little.
3. It is ok to want money.
Practice saying, "I want money." See how difficult or easy it is for you just to say those words. Feel if there is any resistance in your body. Notice where it is and breathe into it, releasing with each exhalation.
These seemingly small steps will help you to heal your relationship with money—on both the personal and global levels. As we heal ourselves, we heal the Collective, and there is more than enough to go around. Besides, the more you have, the more you can give and share.